Stone Carving- Tips For Getting The Right Sculptor
This will provide you with a Stone carving which has that finishing look. Carving on the stone is all about the practice and experience. The more experienced is
Stone carving is an age-old art that has evolved over centuries; today it is used as an artistic expression, to generate income and as the hobby by many.  It is a process where the small piece of natural stones which is rough is shaped with the help of controlled removal of stone. Generally, the process of carving stone is used by the artists when they are creating a sculpture. When the carving is done to produce lettering it is known as lettering of stones. The process by which the stone is removed from earth is known as mining. Stone carving can be done with the following stones:
•    Sedimentary Rocks
•    Igneous rocks
•    Granite
•    Sandstone
•    Marbles
Selecting a sculptor is very easy. You just need to observe his work properly and then you can give him the project. His finishing decides his experience. Here are a few tips which need to be considered before hiring any sculptor. These tips are: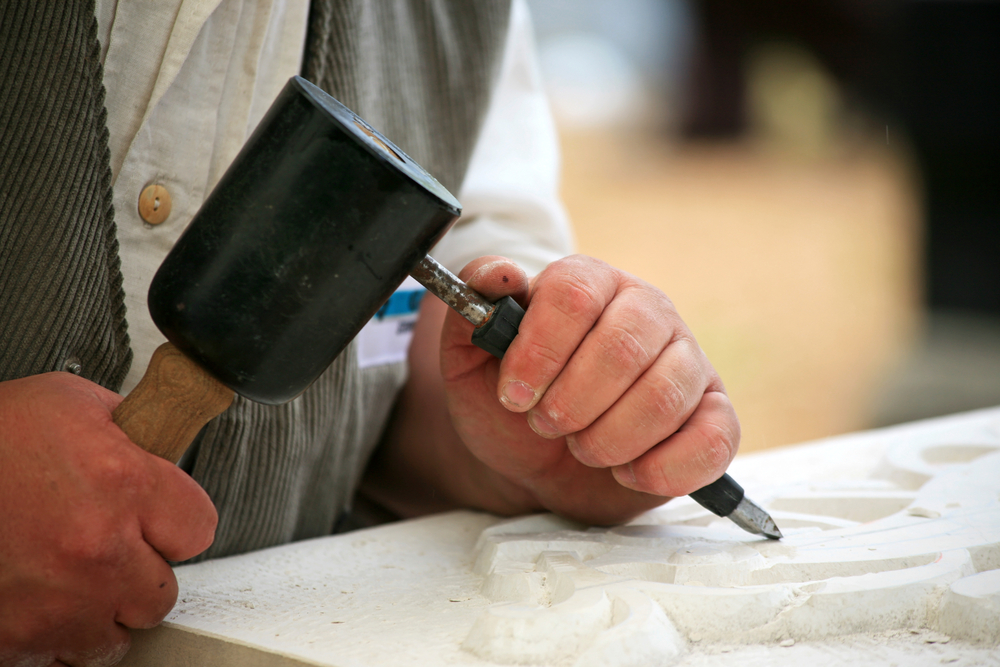 1. You Can Go for The Not So Renowned Sculptor As Well
While you are searching for a sculptor it might happen that you get tempted to the brand name, the person who is a renowned sculptor. People think that renowned sculptors will provide a quality Stone carving but sometimes local provider might be also of huge help. This is because they are dedicated to their customers and charge very minimal amount. Since they are local sculptors they would not have that many customers. So, they will be able to give attention to your work.
2.    Consult Your NEIGHBORS, Friends, and Family
You should always take the suggestion of your family members and friends before reaching any conclusion. You might not have extra knowledge in the carving field. Your friends will help you with this. You can consult any agency as they will give you the best advice.
3.    Years of Experience
It is very important to ask your sculptor about his experience and number of years he has been working in this field. This will provide you with a Stone carving which has that finishing look. Carving on the stone is all about the practice and experience. The more experienced is your sculptor the better stone you will get.
4.     Their Budget
You cannot make a move without asking about their rates. It is very important to select a sculptor who is within your reach. You should not go for very cheap ones as they might not be that trustworthy. Your deal with the sculptor should be very clear they should not charge you any extra money for their personal service. Sometimes, the sculptors charge extra making charges. You should talk about the making charges beforehand in order to avoid any argument afterward. Hence, the deal should be transparent. You should always consult your friends before investing money on any sculptor.
5.    Consult Your Interior Designer
Before making any move it is very important to consult your interior designer. They are definitely going to recommend good sculptors for the Stone carving purpose. They will always advise the sculptor who is within your reach. Since they have many sculptors in their company they will obviously have more knowledge about the type of sculptors and their work.
6.    Transportation of The Sculptor
You should always check if it can be transported easily or not. Sometimes, the stone carver refuses to do so. Therefore, it is very important to discuss these matters earlier in order to avoid chaos.
Stone carving is a thrilling art and stone sculptures are rare collections one can have in their indoor or outdoor space. If you follow these tips you might be able to get the best sculpture for your home or office.